Eine Aktion von Leslie vom Blog
LeFaBooks
.
Die meisten werden es kennen...
Der
SuB
wächst in die Höhe und die
Wunschliste
wird immer länger.
Beim
"Disney Dienstag"
geht es nun darum besagte Bücher vom SuB oder WuB vorzustellen. Dies soll natürlich nicht vollkommen willkürlich geschehen. Jede Woche gibt es ein neues Thema, welches offensichtlich im Zusammenhang mit Disney steht.
Diese Woche geht es um ein Buch von der Wunschliste:
Die Aufgabe lautet: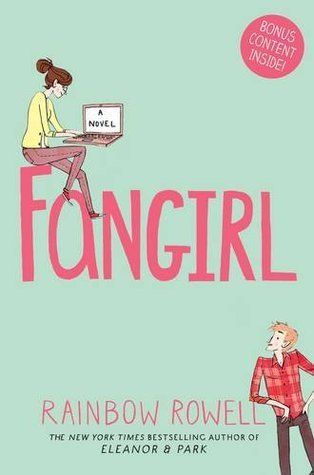 CATH IS A SIMON SNOW FAN. Okay, the whole world is a Simon Snow fan... But for Cath, being a fan is her life--and she's really good at it. She and her twin sister, Wren, ensconced themselves in the Simon Snow series when they were just kids; it's what got them through their mother leaving.

Reading. Rereading. Hanging out in Simon Snow forums, writing Simon Snow fanfiction, dressing up like the characters for every movie premiere.

Cath's sister has mostly grown away from fandom, but Cath can't let go. She doesn't want to.

Now that they're going to college, Wren has told Cath that she doesn't want to be roommates. Cath is on her own, completely outside of her comfort zone. She's got a surly roommate with a charming, always-around boyfriend; a fiction-writing professor who thinks fanfiction is the end of the civilized world; a handsome classmate who only wants to talk about words...and she can't stop worrying about her dad, who's loving and fragile and has never really been alone.

For Cath, the question is: Can she do this? Can she make it without Wren holding her hand? Is she ready to start living her own life? And does she even want to move on if it means leaving Simon Snow behind?
Quelle:goodreads.com
Heute fiel mir die Entscheidung doch eher schwer, da mein Nummer 1 Kulleraugenbuch schon für den morgigen "Waiting on Wednesday" verplant war und ich euch nicht langweilen möchte.
Beim Stöbern nach Alternativen auf einer Wunschliste, die besagtes Buch verdrängt hatte, stieß ich auf "Fangirl". Da hat es wieder klick gemacht. Eigentlich will ich dieses Buch unbedingt haben und lesen. Aber dann siegt irgendwie immer die Hoffnung, dass es doch eines Tages übersetzt wird. Dabei habe ich eigentlich kein Problem englisches zu lesen und zu erstehen. Manchmal kann ich echt merkwürdig sein.